Welcome To The Department of Black Student Achievement!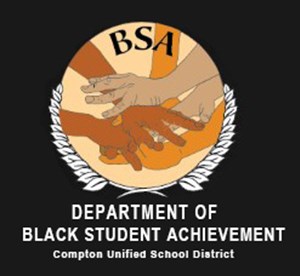 Mission and Vision
The key purpose of k-12 education is to ensure all students receive rigorous instruction, learn at high levels and demonstrate their learning in a range of exciting new ways. The purpose of the Department of Black Student Achievement is to address the achievement gaps of underperforming black students in CUSD.

The department will accomplish this mission through the implementation of targeted interventions, progress monitoring, mentorship, enrichment, professional development and social emotional support. We will ensure our students meet the acme of their potential and thrive at Compton Unified School District and beyond.

We will tap into our black students' unlimited potential and change their educational trajectories.
CUSD Department of Black Student Achievement HBCU Tour 2022

Compton Unified Scholars do the UCLA UNICAMP "The Village Experience"