Home
/
Departments
/
Pupil Services
/
Enroll
/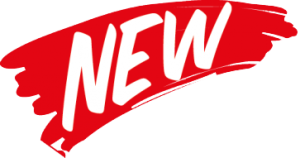 Compton USD is expanding its Transitional Kindergarten (TK) full day program to eventually include all 4-year-olds at no cost to families for success in Kindergarten and beyond.
Pupil Services Department
2300 W. Caldwell St.
Compton, CA 90220

(310) 639-4321 ext. 63069,63026, 63043

For Enrollment, Go To Building D2
For Permits, Go To Building E4
Online Enrollment 
Online enrollment allows you to completely register a student from the comfort of your home.  For tutorial click on "How to enroll". Please note that you must completely fill and sign (if required) the following information: Emergency Contacts, Physical & Dental Survey, TB Risk Assessment, Health Insurance Survey, Dual Language Immersion Program, Household Income Form, Home Language Survey, Kindergarten Continuance Form (for TK students only), Caregiver Affidavit, Proof of Residence, Discipline and Grounds for Suspension, and other documents relevant to your child's enrollment (see fillable below). There are computers available on-site (at Caldwell, 501 Santa Fe, and every school site), ask for assistance if needed. Upon successful completion (uploading fillable forms and Aeries Parent Portal), the student's information is electronically sent to the New Student Orientation Center (NSOC). You will receive a placement letter which completes your child's enrollment. To follow up or for any other special circumstances please contact us at (310)639-4321 ext.63026, 63043,63069 or ext.63044. Request for transfers; please complete forms online (https://www.compton.k12.ca.us/departments/pupil-services/permits-and-transfer), any questions please call us at (310)639-4321 ext.63020,63048,67607. Please be aware that our new location is 2300 W. Caldwell St. Compton, CA 90220.  
The following documents are required and must be uploaded in Aeries to finalize each registration:
Photo ID of parent/ Legal Guardian
Age Verification: Birth Certificate, Duly Attested Baptism Certificate, Passport, County Registrar or Recorded Statement, Affidavit by the Parent/ Guardian or Other.

Kindergarten 

-(Student-must be born between September 2,2016-September 01,2017)
Transitional Kindergarten- Must be born between September 02,2017-February 2,2018.
Proof of Residence:

 

most current utility bill such as (water, electricity, or gas) bill statement, contract, or payment receipts in the parent/guardian's name will be accepted.
Other documents accepted: property tax payment receipts, rental property contract, lease, or payment receipts, pay stubs, voter registration, correspondence from a government agency.
Affidavit of Residence: (click here ), executed by the parent/legal guardian and the owner/renter of property, accompanied by Current Utility Bill (Electricity, Gas, and/ or Water), in the owner's/ renter's name. (If no bills are under the parents/ legal guardians name).
Immunization records (recent TB skin test with results)
Recent Health Examination must be signed by doctor and stamped
Proof of oral health exam must be signed by the dentist and stamped
If child is in Special Education, please bring IEP
Note: To ensure timely completion of registration, all original documents are required. Should you have any questions please contact us (310) 639-4321 ext. 63048, or 63026,63207,63008.
To register online, click on the link below: