College and Career Readiness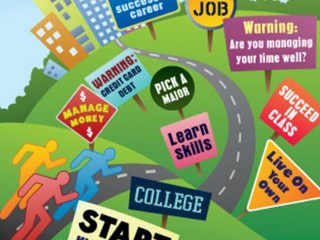 AB 104 Parent/Guardian Notification - 8/02/2021
CUSD Counseling: Vision
Professional School Counselors at CUSD, we are dedicated in providing a comprehensive developmental counseling program that develops & meets the needs of ALL students in the areas of academic achievement, social-emotional well-being and college/career readiness so that they become contributing members of society.
CUSD Counseling: Mission
CUSD's Professional School Counselors will provide a comprehensive school counseling program that incorporates prevention & intervention activities through school-wide assemblies and activities, classroom guidance lessons, intentional guidance groups, individual counseling, and collaboration with outside community resources that will address the needs of ALL students in the areas of academic achievement, social-emotional well-being & college/career readiness.
Helpful Tips With CSU Applications:
Helpful tips for high school seniors and parents when applying to college:
Seek guidance from your high school counselors. There are various topics and updates that you need to be aware of before applying to college. Being up-to-date on any changes will prepare you for completing a well-managed Cal State Application without any errors.
Apply for EOP. EOP is an Extended Opportunity Program, designed to improve access and retention of historically low-income and educationally disadvantaged students. The program provides admission and academic assistance to EOP-eligible undergraduate students. In many cases, the program offers financial assistance to eligible students as well.
Know your chances of getting into a CSU based on the major that you choose. For example, Nursing majors have highly impacted the CSUs making it very competitive for students interested in a nursing degree to get admitted, because some CSUs Nursing Programs may be very full. Have an idea of what you want to major in and make sure you contact those CSU counselors to make sure there is space in their programs.
Jorge Torres, Ed.D., LPCC
Senior Director, College and Counseling Services
[email protected]
Ext. 55224
Fax: 310.631.9164