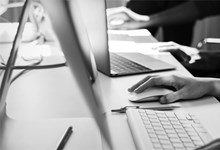 Tony Burrus
---
---
Mission Statement
Through exemplary leadership and customer service, the Information Technology Department strives to provide innovative solutions and equitable access to technology.
About Us
ITD is an integral component in providing CUSD students and staff a 21st Century learning environment. Our commitment is to build and maintain a robust infrastructure, that supports various mediums of instruction for all of our end-users. Information relating to future ITD initiatives, policies, and procedures will be located on our department website.
Support
The ITD HelpDesk can be accessed from any school and/or work location within the CUSD network by clicking on this link below or by calling x55194.