| | |
| --- | --- |
| | 2022 PIZZA STUDIO TOY DRIVE and Winter Wonderland Event - Learn More |
| | |
| --- | --- |
| | PARENTS: Please Complete A Household Income Form Today! Each Form Equals Funds For Our Schools |
| | |
| --- | --- |
| | Compton Unified School District Dominguez High School Teacher, Catherine Borek Selected as a 2023 California Teacher of the Year |
| | |
| --- | --- |
| | College Awareness Month 2022 |
Resources to Support Distance Learning for Teachers, Students and Families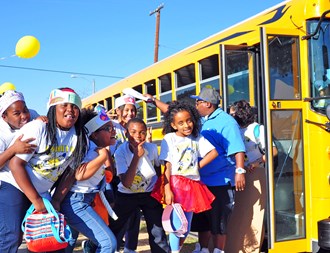 Under the leadership of Superintendent Dr. Darin Brawley, the Compton Unified School District has emerged from a dramatic turnaround. Our schools have undergone transformation marked by a significant increase in student achievement rates, a graduation rate nearing 90%, facilities improvements, and a focus on STEM throughout all schools.

This is just the start of Compton's success story. We're continuing to elevate academics throughout every school in the district setting the bar high for student achievement.

Our schools have undergone transformation marked by a significant increase in student achievement rates, a graduation rate nearing 90%

Learn More
CUSD provides quality Science Technology Engineering and Math (STEM) programs at all school sites from kindergarten through high school, including award-winning robotics, engineering, and computer science. Our goal is to prepare students for the high-tech, high-demand jobs of the 21st century. Each student at over 30 of our school sites is provided Chromebooks/iPads for academic use.
STEM Partners And Programs:
■ Apple
■ ConnectEd
■ Discovery Education
■ FIRST LEGO Legue
■ FIRST LEGO Legue, Junior
■ FIRST Tech Challenge
■ Girls Who Code
■ League of Innovative Schools
■ LEGO Education
■ MESA
■ Project Lead the Way
■ Verizon Innovative Learning Schools
■ Vex Robotics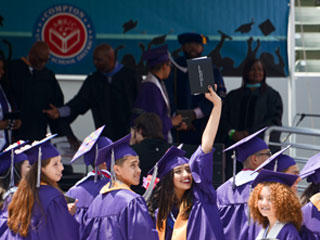 We ensure that students are academically, financially, and socially fit for college. Academically, we work to ensure students complete the A-G courses required for college and provide students with Advanced Placement, College Courses, extra years of Math, Science etc. Financially, we support our students and families to complete FAFSA and Cal Grant forms and take advantage of federal and state money and scholarship opportunities. Socially, we expose students to college tours, college fairs, and College Fly-In programs.
College Ready Programs:
■ FREE Pre-College Testing: Pre-SAT, Pre-ACT, SAT/ACT, Free test prep
■ College Funding: FAFSA, Cal Grant, Scholarships, Award Letter Review

Learn More
Award-winning
Athletics and Music Programs
22
Advanced Placement (AP) Courses
Robotics & Coding
Programs at All Schools
Access
to College Level Classes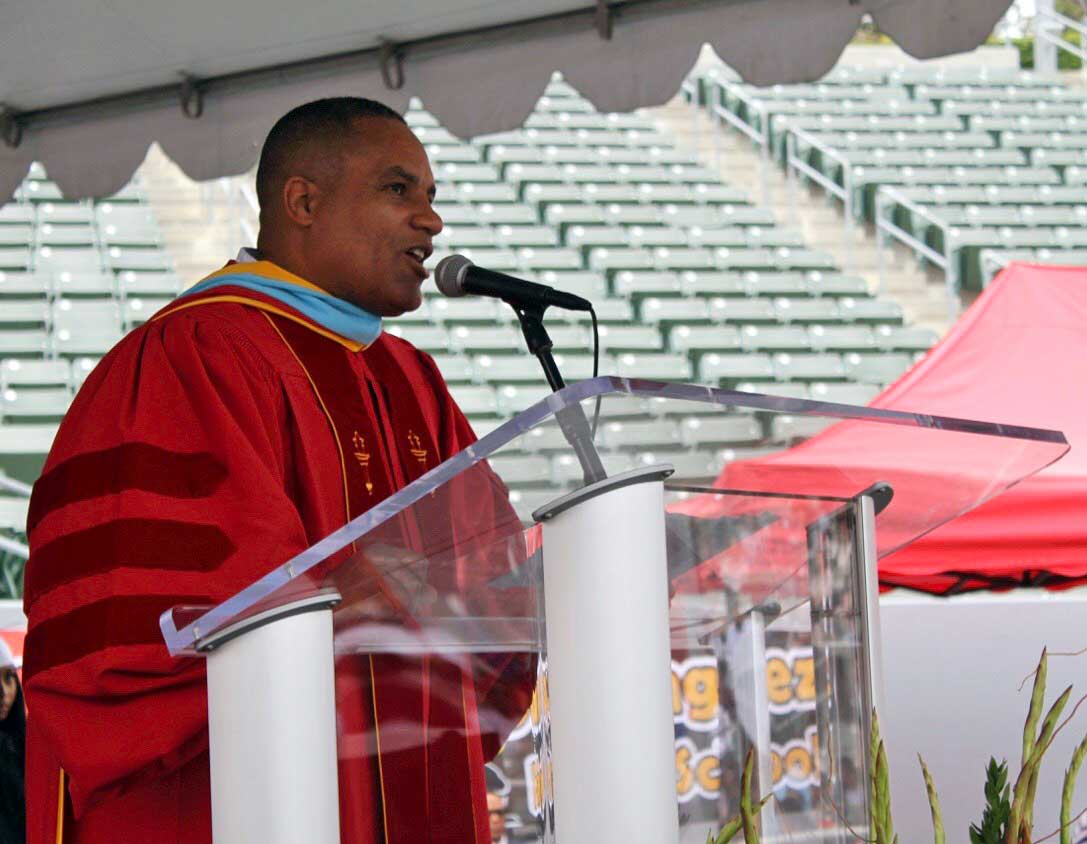 On behalf of the Compton Unified School District Governing Board, I welcome you. The goal of our school district is to provide all students with a quality education that prepares them for college and career readiness.

The Compton Unified School District currently serves approximately 23,000 students. We are now focused on our #Elevate campaign. Our District has achieved tremendous success, inclusive of two National Blue Ribbon Schools, several California Distinguished Schools and Title I Achieving Schools that have been recognized for their success in closing the achievement gap.

Our high schools have been recognized for their success related to increased graduation rates, which are now approaching 90%. We are preparing more students than ever to exercise their options related to college and careers.

Our elementary schools have a robust offering in the area of STEM, science, technology, engineering, math, robotics, coding and Project Lead the Way. All middle schools within our District offer Project Lead the Way to provide project based learning opportunities to students in STEM. Robotics programs are an integral component of all secondary program.

Our Early College Program for high school students is performing above the state on state standards. This program provides students with an opportunity to concurrently complete their high school diploma, and earn their Associate Arts Degree upon graduation from high school. There are several opportunities for involvement at your school site and on District Committees. There is a direct correlation between parent involvement and student achievement. We look forward to your participation within our district, which may include the following: PTA, School Site Council, ELAC and District level committees such as the District Advisory Committee (DAC) and the District English Learner Advisory Committee (DELAC).

We are committed to providing a quality education to all students with a focus on preparing them for choices related to their future. I encourage you to become actively involved in the mission of the school district. We look forward to your involvement as a partner in the education of "all" children.

On behalf of the Governing Board and all employees within the Compton Unified School District, we wish you a productive and meaningful journey in the education of your child.

Dr. Darin Brawley
Superintendent